2018 BAFTA Ödülleri sahiplerini buldu
2.712 Gösterim
19 Şubat 2018 02:30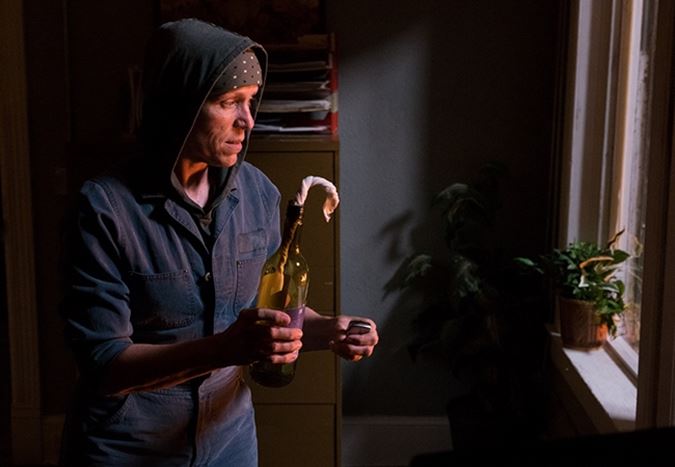 ---
Suyun Sesi (The Shape of Water) ile birlikte Oscar ödüllerinin favorisi olarak gösterilen Üç Billboard Ebbing Çıkışı, Missouri, Akademi törenine iki hafta kala bir başka önemli ödül töreninden zaferle döndü. Martin McDonagh'ın yazıp yönettiği film; En İyi Film, Britanya Yapımı En İyi Film, En İyi Kadın Oyuncu, En İyi Yardımcı Erkek Oyuncu ve En İyi Özgün Senaryo dallarında BAFTA ödülüne layık görüldü. Filmin, En İyi Film de dahil olmak üzere beş ödüllük BAFTA galibiyetini, En İyi Film Oscarı yarışı için doğrudan bir avantaj olarak görmek zor. Hatta tam aksine bu konuda bir 'lanet' mevzubahis, zira son üç yılda BAFTA'da En İyi Film ödülüne ulaşan La La Land, Boyhood ve The Revenant gibi filmler, Oscarlarda en prestijli ödülü en yakın rakiplerine kaptırmışlardı.
Oscarlarda oyuncu kategorilerini bir kenara bırakırsak; Guillermo Del Toro'nun En İyi Yönetmen, Coco'nun animasyon, Roger Deakins'in sinematografi ve James Ivory'nin En İyi Uyarlama Senaryo kategorilerinde neredeyse rakipsiz olduklarını iyice belli eden BAFTA Ödülleri'nin tamamına aşağıdan ulaşabilirsiniz.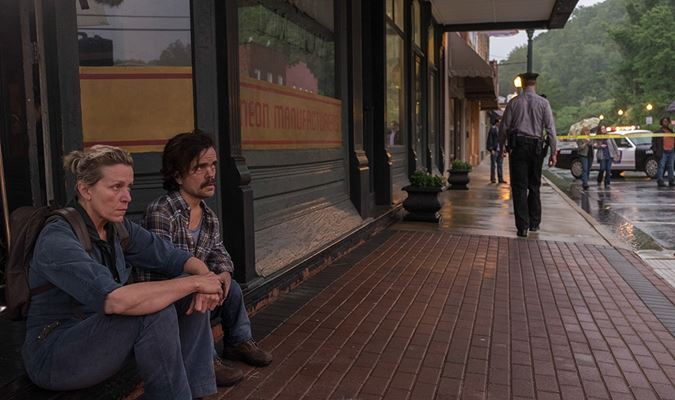 2018 BAFTA Ödülleri
Kazananlar yıldız (*) ve kalın ile belirtilmiştir.
En İyi Film
Call Me By Your Name
Darkest Hour
Dunkirk
The Shape of Water
Three Billboards Outside Ebbing, Missouri (*)
Britanya Yapımı En İyi Film
Darkest Hour
The Death of Stalin
God's Own Country
Lady Macbeth
Paddington 2
Three Billboards Outside Ebbing, Missouri (*)
En İyi Yönetmen
Denis Villeneuve - Blade Runner 2049
Luca Guadagnino - Call Me By Your Name
Christopher Nolan - Dunkirk
Guillermo Del Toro - The Shape of Water (*)
Martin Mcdonagh - Three Billboards Outside Ebbing, Missouri
En İyi Kadın Oyuncu
Annette Bening - Film Stars Don't Die in Liverpool
Frances McDormand - Three Billboards Outside Ebbing, Missouri (*)
Margot Robbie - I, Tonya
Sally Hawkins - The Shape of Water
Saoirse Ronan - Lady Bird
En İyi Erkek Oyuncu
Daniel Day-Lewis - Phantom Thread
Daniel Kaluuya - Get Out
Gary Oldman - Darkest Hour (*)
Jamie Bell - Film Stars Don't Die in Liverpool
Timothée Chalamet - Call Me by Your Name
En İyi Yardımcı Kadın Oyuncu
Allison Janney - I, Tonya (*)
Kristin Scott Thomas - Darkest Hour
Laurie Metcalf - Lady Bird
Lesley Manville - Phantom Thread
Octavia Spencer - The Shape of Water
En İyi Yardımcı Erkek Oyuncu
Christopher Plummer - All the Money in the World
Hugh Grant - Paddington 2
Sam Rockwell - Three Billboards Outside Ebbing, Missouri (*)
Willem Dafoe - The Florida Project
Woody Harrelson - Three Billboards Outside Ebbing, Missouri
En İyi Uyarlama Senaryo
James Ivory - Call Me by Your Name (*)
Armando Iannucci, Ian Martin & David Schneider - The Death of Stalin
Matt Greenhalgh - Film Stars Don't Die in Liverpool
Aaron Sorkin - Molly's Game
Simon Farnaby & Paul King - Paddington 2
En İyi Özgün Senaryo
Jordan Peele - Get Out
Steven Rogers - I, Tonya
Greta Gerwig - Lady Bird
Guillermo del Toro - The Shape of Water
Martin McDonagh - Three Billboards Outside Ebbing, Missouri (*)
En İyi Çıkış (Britanyalı Yazar, Yönetmen ve Yapımcılar arasından)
The Ghoul Gareth - Tunley (Yazar/Yönetmen/Yapımcı), Jack Healy Guttman & Tom Meeten (Yapımcılar)
I Am Not A Witch - Rungano Nyoni (Yazar/Yönetmen), Emily Morgan (Yapımcı) (*)
Jawbone - Johnny Harris (Yazar/Yapımcı), Thomas Napper (Yönetmen)
Kingdom of Us - Lucy Cohen (Yönetmen)
Lady Macbeth - Alice Birch (Yazar), William Oldroyd (Yönetmen), Fodhla Cronin O'Reilly (Yapımcı)
İngilizce Olmayan En İyi Film
Elle
First They Killed My Father
The Handmaiden (*)
Loveless
The Salesman
En İyi Belgesel
City of Ghosts
I Am Not Your Negro (*)
Icarus
An Inconvenient Sequel
Jane
En İyi Animasyon
Coco (*)
Loving Vincent
My Life As A Courgette
En İyi Görüntü Yönetimi
Blade Runner 2049 - Roger Deakins (*)
Darkest Hour - Bruno Delbonnel
Dunkirk - Hoyte van Hoytema
The Shape of Water - Dan Laustsen
Three Billboards Outside Ebbing, Missouri - Ben Davis
En İyi Kurgu
Baby Driver - Jonathan Amos, Paul Machliss (*)
Blade Runner 2049 - Joe Walker
Dunkirk - Lee Smith
The Shape of Water - Sidney Wolinsky
Three Billboards Outside Ebbing, Missouri - Jon Gregory
En İyi Makyaj ve Saç
Blade Runner 2049 - Donald Mowat, Kerry Warn
Darkest Hour - David Malinowski, Ivana Primorac, Lucy Sibbick, Kazuhiro Tsuji (*)
I, Tonya - Deborah La Mia Denaver, Adruitha Lee
Victoria & Abdul - Daniel Phillips
Wonder - Naomi Bakstad, Robert A. Pandini, Arjen Tuiten
En İyi Kostüm Tasarımı
Beauty and the Beast - Jacqueline Durran
Darkest Hour - Jacqueline Durran
I, Tonya - Jennifer Johnson
Phantom Thread - Mark Bridges (*)
The Shape of Water - Luis Sequeira
En İyi Prodüksiyon Tasarımı
Beauty and the Beast - Sarah Greenwood, Katie Spencer
Blade Runner 2049 - Dennis Gassner, Alessandra Querzola
Darkest Hour - Sarah Greenwood, Katie Spencer
Dunkirk - Nathan Crowley, Gary Fettis
The Shape of Water - Paul Austerberry, Jeff Melvin, Shane Vieau (*)
En İyi Görsel Efekt
Blade Runner 2049 - Gerd Nefzer, John Nelson (*)
Dunkirk - Scott Fisher, Andrew Jackson
The Shape of Water - Dennis Berardi, Trey Harrell, Kevin Scott
Star Wars: The Last Jedi
War for the Planet of the Apes
En İyi Özgün Müzik
Blade Runner 2049 - Benjamin Wallfisch, Hans Zimmer
Darkest Hour - Dario Marianelli
Dunkirk - Hans Zimmer
Phantom Thread - Jonny Greenwood
The Shape Of Water - Alexandre Desplat (*)
En İyi Ses
Baby Driver - Tim Cavagin, Mary H. Ellis, Julian Slater
Blade Runner 2049 - Ron Bartlett, Doug Hemphill, Mark Mangini, Mac Ruth
Dunkirk - Richard King, Gregg Landaker, Gary A. Rizzo, Mark Weingarten (*)
The Shape of Water - Christian Cooke, Glen Gauthier, Nathan Robitaille, Brad Zoern
Star Wars: The Last Jedi - Ren Klyce, David Parker, Michael Semanick, Stuart Wilson, Matthew Wood
En İyi Kısa Animasyon (Britanya)
Have Heart - Will Anderson
Mamoon - Ben Steer
Poles Apart - Paloma Baeza, Ser En Low (*)
En İyi Kısa Film (Britanya)
Aamir - Vika Evdokimenko, Emma Stone, Oliver Shuster
Cowboy Dave - Colin O'Toole, Jonas Mortensen (*)
A Drowning Man - Mahdi Fleifel, Signe Byrge Sørensen, Patrick Campbell
Work - Aneil Karia, Scott O'Donnell
Wren Boys - Harry Lighton, Sorcha Bacon, John Fitzpatrick
Yükselen Yıldız Ödülü
Daniel Kaluuya (*)
Florence Pugh
Josh O'Connor
Tessa Thompson
Timothée Chalamet